Born into a life of privilege and secrets, Nora Blakely has everything any nineteen-year-old girl could desire. She's an accomplished pianist, a Texas beauty queen, and on her way to Princeton after high school. She's perfect…
Leaving behind her million-dollar mansion and Jimmy Choos, she becomes a girl hell-bent on pushing the limits with alcohol, drugs, and meaningless sex.
Then she meets her soulmate. But he doesn't want her.
When it comes to girls, twenty-five-year-old Leo Tate has one rule: never fall in love. His gym and his brother are all he cares about...until he meets Nora. He resists the pull of their attraction, hung up on their six year age difference.
As they struggle to stay away from each other, secrets will be revealed, tempers will flare, and hearts will be broken.
Welcome to Briarcrest Academy…where sometimes, the best things in life are Very Bad Things.
Title: Very Bad Things (#1 Briarcrest Academy)
Author: Ilsa Madden-Mills
Release date: September 9.13.2013
Genre: New Adult Contemporary Romance
Barnes and Noble and Apple and Kobo to come.
Tour Host: Stephanie's Book Reports
Have you ever read a book that is so good, you find yourself at a loss for words? Or better yet, you're terrified you can't possibly write anything that will do the book justice. I doubt I will but I'm going to try anyway. If you where to look at my notes, you'd think I'm bipolar from the amount of emotion's I experience throughout this book. Very Bad Things is simply put amazing, but here's some gifs while I explain, for your enjoyment.
When we first meet Nora, she seems perfect. But, we all know, no one is ever perfect. Just to look at her from the outside you might get the poor little rich girl impression. But, Nora has her reasons and her secrets.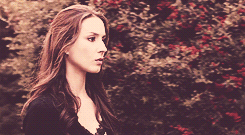 Surrounded by friends and family, and yet no one is willing to look beneath the surface. I can't tell you how many times I just wanted to do this to ALL of Nora's relatives.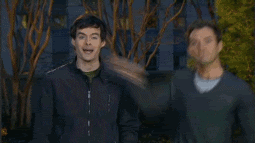 And then there is Leo. Leo, Leo, Leo, Leo *sighs* Have you ever initially gotten a character's POV and you just know this is gunna be good. That was my first impression of Leo, well and...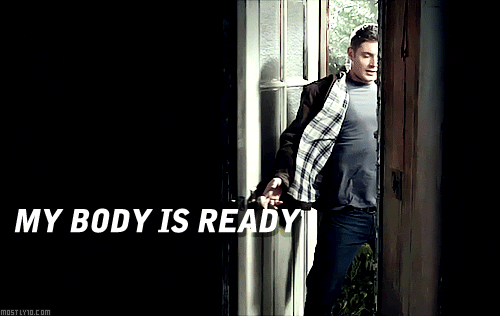 I'm talking *oh my dayyyumm* sexy.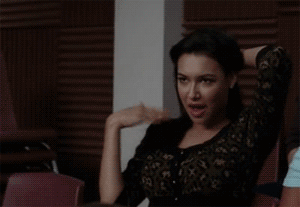 The Knight in Shining Armour that is all wrong for Nora and yet their paths are destined to keep crossing.
But, what I think I loved most about VBT was Nora's inner strength. That in my opinon really sets her apart from all the other characters not only in New Adult but Fiction as well.
So, if you want a book that shock you...
Warm your heart and make you *squeeeee*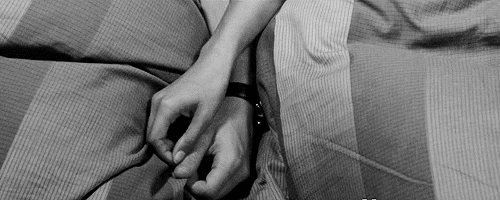 Then break it...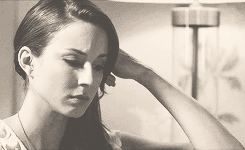 Followed by some of this...
And this...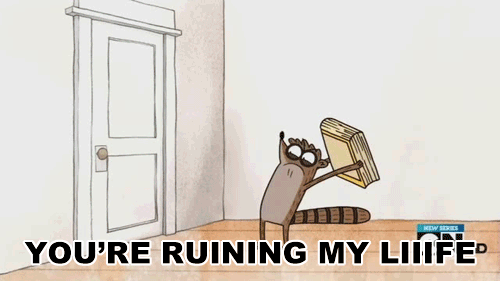 And some more of this...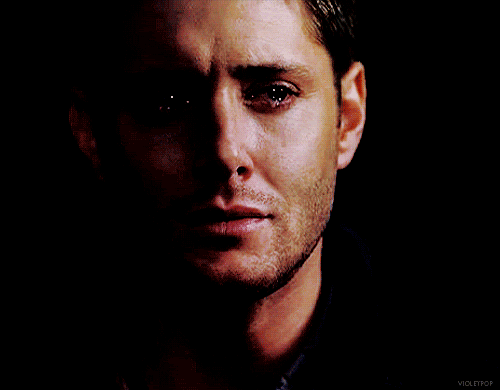 And this...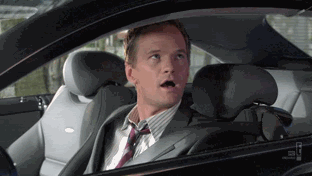 Then by the time you're finished you'll feel like this...
Needless to say, my Recommendation - Read Very Bad Things, asap. *An arc was provided for an honest review.
Review By Niki D
The Kiss in the Library
"I got one last request, and I'll never ask again," Leo said.
"What?" I croaked out.
He set his books on a shelf and then took mine and set them beside his. He tugged me to him until our chests were touching.
"What are you doing?" I mumbled in confusion.
He put his hands on either side of my face and slid them into my hair, letting out a breath as if in relief. "Just saying goodbye, Nora."
"You're going to kiss me?" I asked, tears pricking my eyes at the sadness in his face.
"Please, just this last time, Buttercup," he said.
And with that one word, I was his.
He lowered his head, his gaze holding me captive. When our lips touched, his heated eyes stayed open and mine did, too. My mouth melted into his, moaning as his hot tongue explored the details of my tongue, my teeth, my lips. We started slow but it escalated rapidly, the passion between us burning higher and higher. He owned me with his mouth, and I was lost.
I palmed his ass, grinding myself against him. He hissed at the increased pressure and pushed me back against the sturdy bookshelf, positioning me so his hips fit into my pelvis. I lifted one of my legs, and he caught it and wrapped it around him.
"Say my name," he muttered gruffly as I sucked hard at his neck. He grunted, and I dug my nails into his back as I kissed my way around his collarbone, sucking another spot.
"Say it, Nora."
"Leo, Leo, Leo," I pleaded, arching my back and pushing into him.
He shuddered. "Fucking love that," he whispered.
He placed his lips back on mine, dominating my mouth, like a man starved. All I could think about was him, him, him . . . his lips, his tongue, his taste, his butterscotch smell. I wanted all of him, and I'd never have him, and that thought made me frantic. I gripped him tighter, pushed my nails deeper, and kissed him harder.
I never wanted to say goodbye.
Ilsa Madden-Mills is a loving wife and mother, a loyal friend, and a teacher. When all that is done, she writes. Obsessively.
She spends her days with two small kids, a neurotic cat, and her Viking husband. She collects magnets and rarely cooks except to bake her own pretzels.
When she's not typing away at a story, you can find her drinking too much Diet Coke, jamming out to Pink, or checking on her carefully maintained chocolate stash.
She loves to hear from from fans and fellow authors. Check her out on Facebook or her author website.